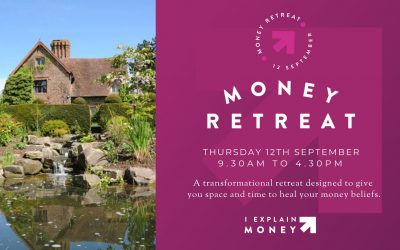 A transformational money retreat, designed to give you space and time, to heal your relationship to money, improving your financial results, for the rest of your life! Create a new, fresh outlook on your relationship with money, with support, inspiration,...
Monthly Money Motivation
3 Steps to Financial Wisdom
Take a moment to reflect on what you actually want from your money?
My short guide to financial wisdom sums up 30 years of experience in 3 simple steps. And benefit from my Monthly Money Motivation email.